Dahl designer Alison Dahl Kelly married Dane Risch on September 10, 2011. Below are some of our favorite pictures from the day (photos by Ingalls Photography). This was truly a homespun wedding—Alison designed all of the bridal party dresses making a custom style for each maid. Together, with help from their friends and family, the couple made much of the decor and elements themselves, from the invitations to the place mats, it was a whimsical and spirited event…
Custom made A&D flag…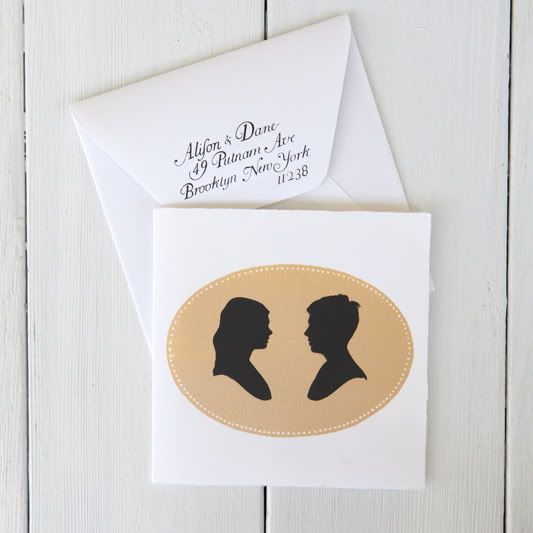 Homemade screen-printed wedding invitations on ivory Arturo cardstock…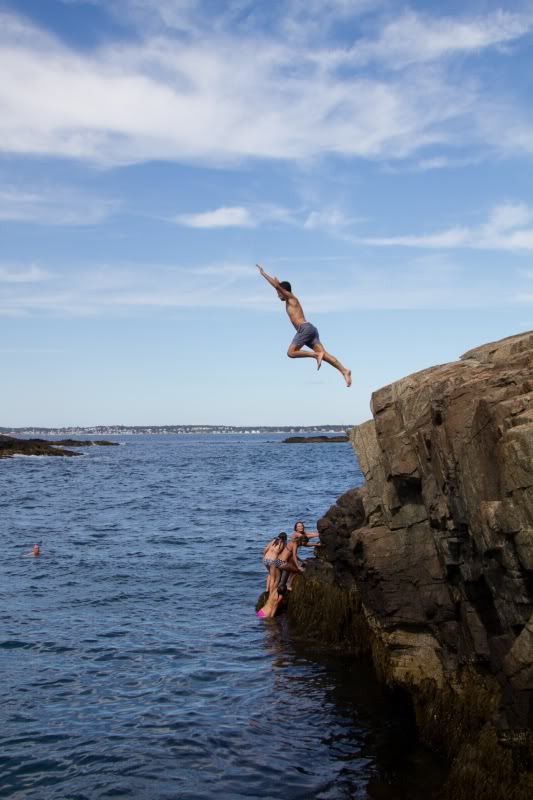 Dane jumping off the rocks in front of his house pre-ceremony…
Alison designed and sewed her  wedding gown from washed silks, organza and vintage beaded tulle.
Her bouquet of cream, pink and yellow roses was wrapped in satin and ostrich feathers…
Just married…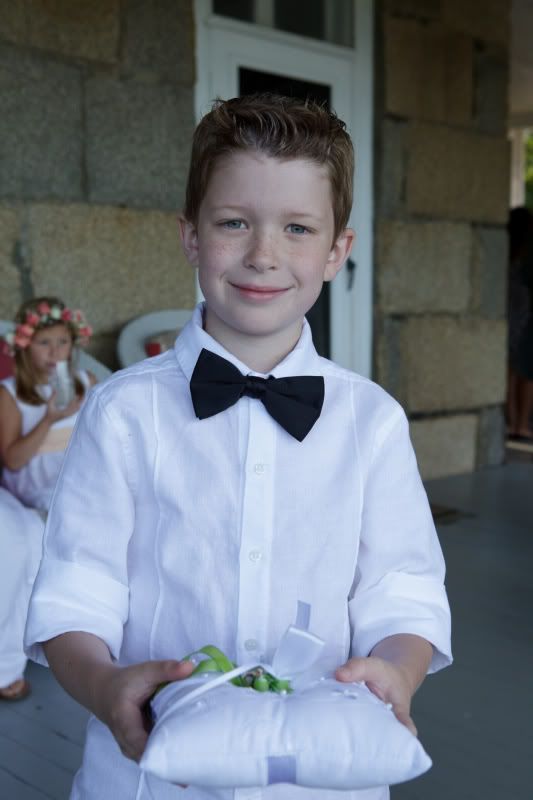 Alison's cousin Billy the Ring Bearer…
Dane designed his own wedding ring in rose gold with the wedding date inscribed; Alison wore a family heirloom of rose gold, pearls and amethyst…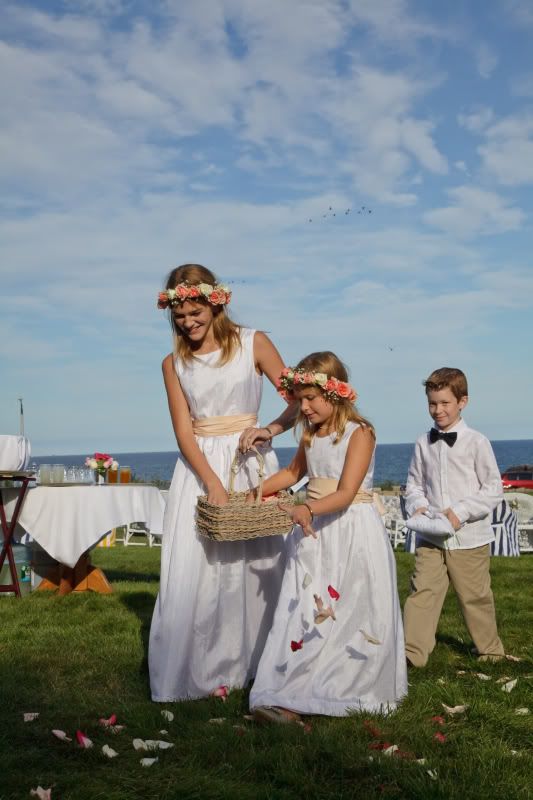 The flower girls wore empire waist washed silk dresses by Dahl…
Stacey in her custom blush silk empire waist sheath dress…
Rebecca (a fashion designer) in her custom blush pink petal hem dress…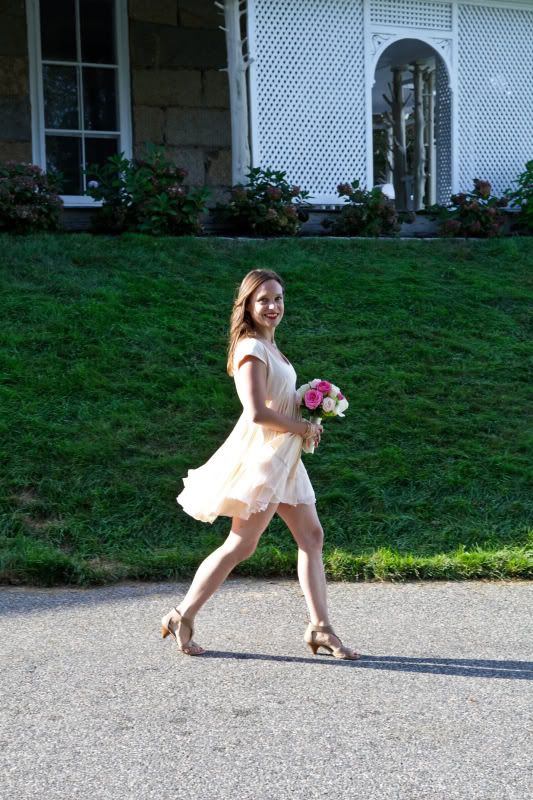 Benedikta in her custom made blush pink cap sleeve dress with circle skirt…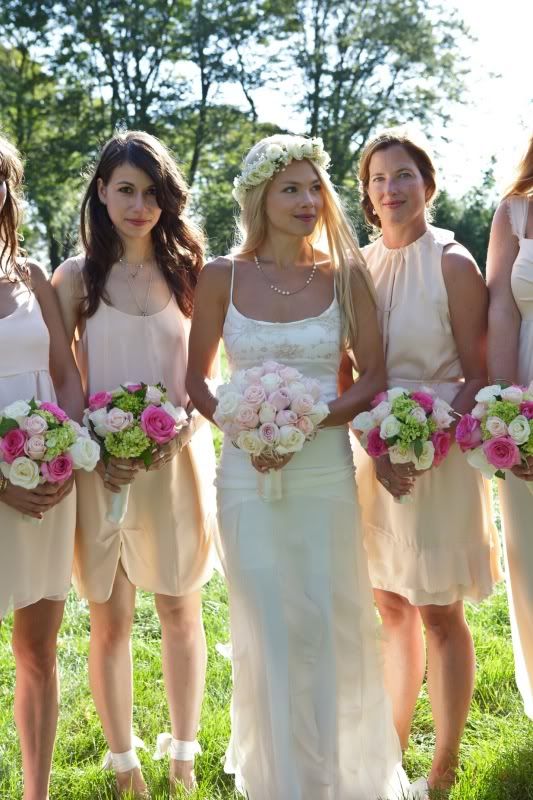 The Matron of Honor, Megan, (to the right of the bride) wore a custom blush pink gathered A-line dress with ruffled hem…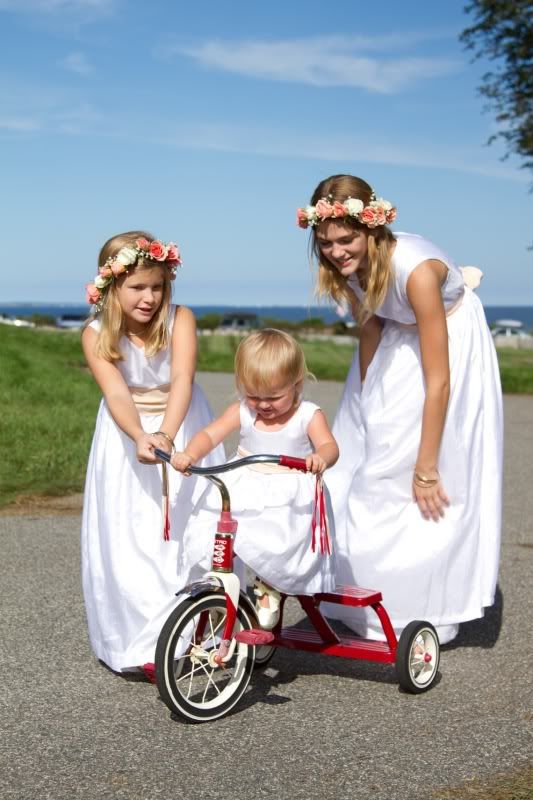 The flower girls in Dahl dresses…
The bridal party in their custom attire. You can find most of these looks on our website…
A handmade wreath from local flowers and herbs with striped wicker furniture…
The groom, best man and their father…
Cocktail hour…
Julie (a bridesmaid) & David, in her blush pink princess seam dress…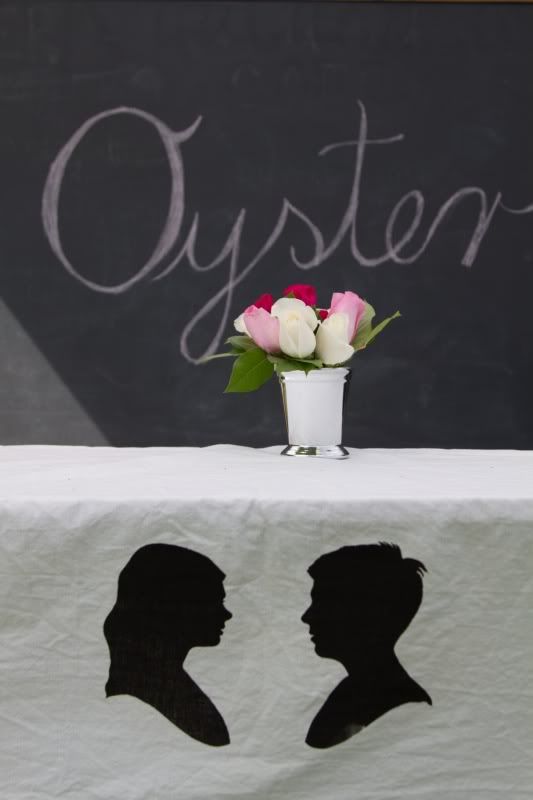 The oyster bar with Alison & Dane's screen-printed silhouettes…
Local oysters…
 Signature cocktails: Alison's Margarita and Dane's Hard Lemonade…
Oysters and whiskey…
Pickled vegetables made by Jason & Joceyln from Longhaul farm (who also married Alison & Dane).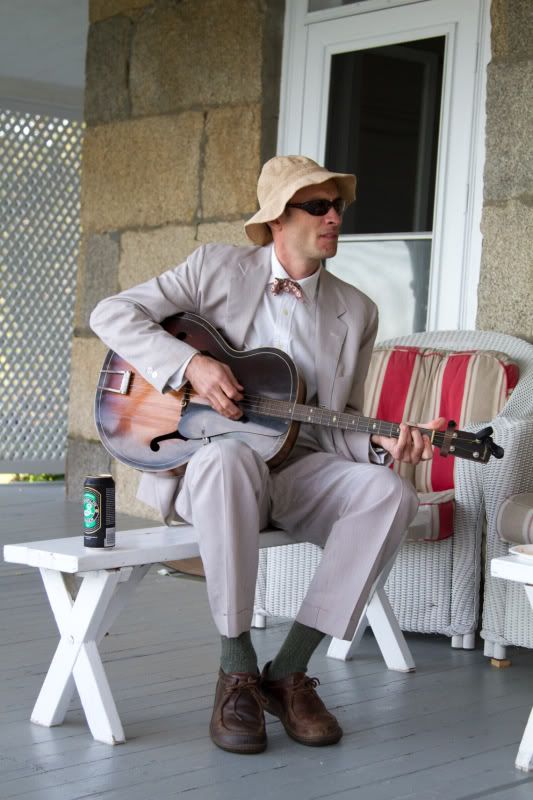 Friends playing bluegrass tunes during cocktail hour…
Farmers & martini drinkers…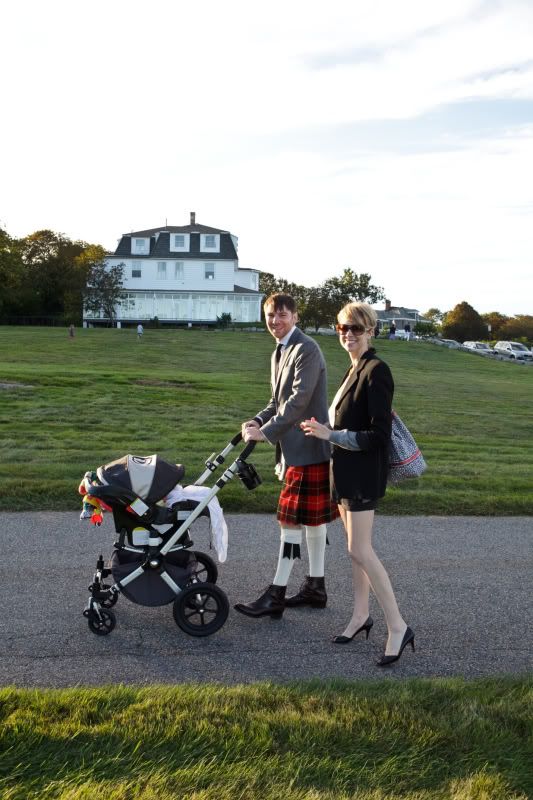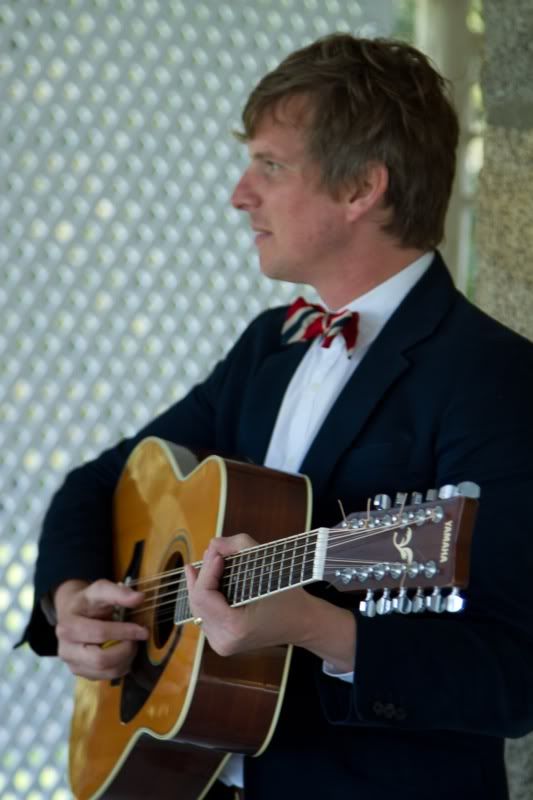 Matt played "Wild Horses" while Alison walked down the aisle, a song her mother also walked the aisle to…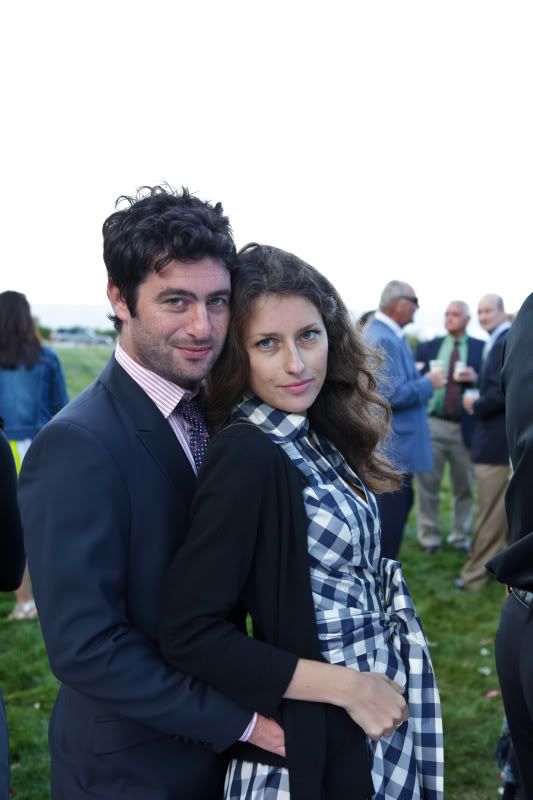 Jared & Alisa of Erstwhile jewelry…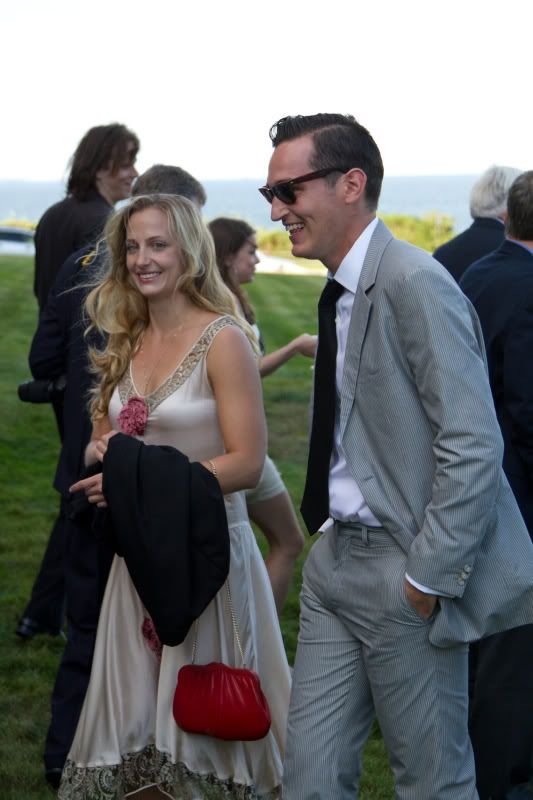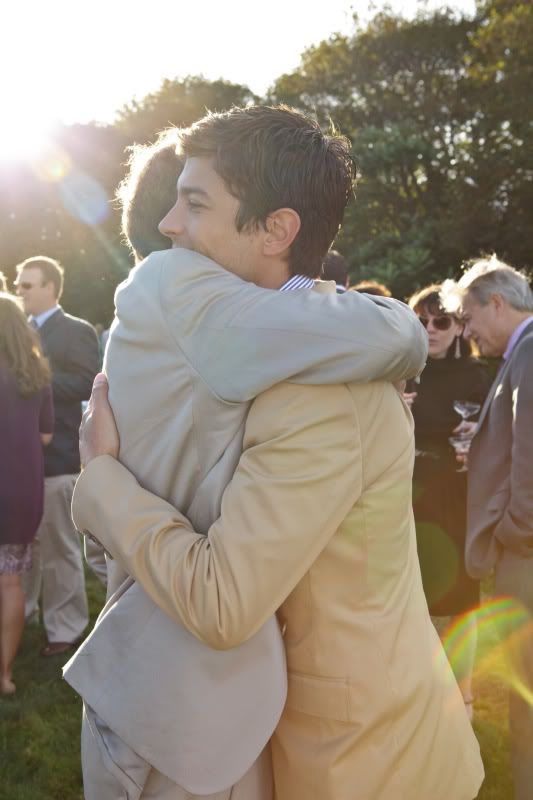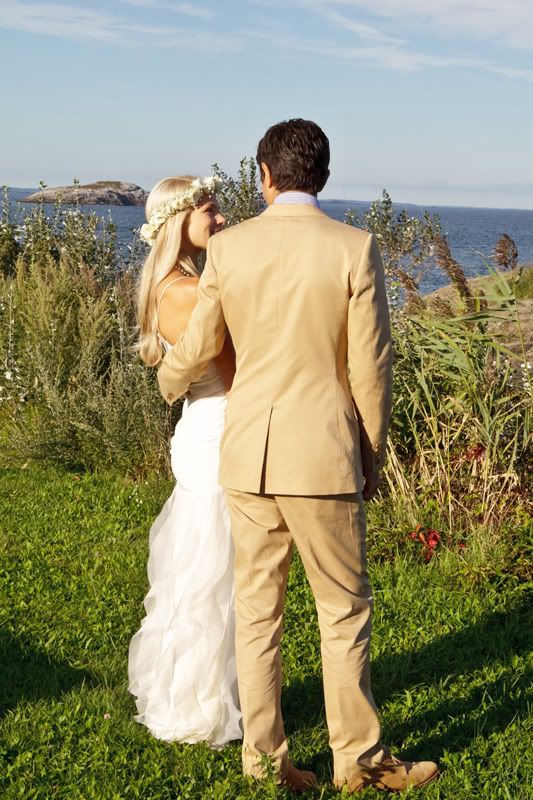 Escort cards made with ribbon…
The tent decor, inspired by the carousel at Montmartre…
Handmade place cards with bow-tied napkins and screen-printed menus on butcher paper depicting how to eat a lobster, an entree option served at dinner…
Flower galore…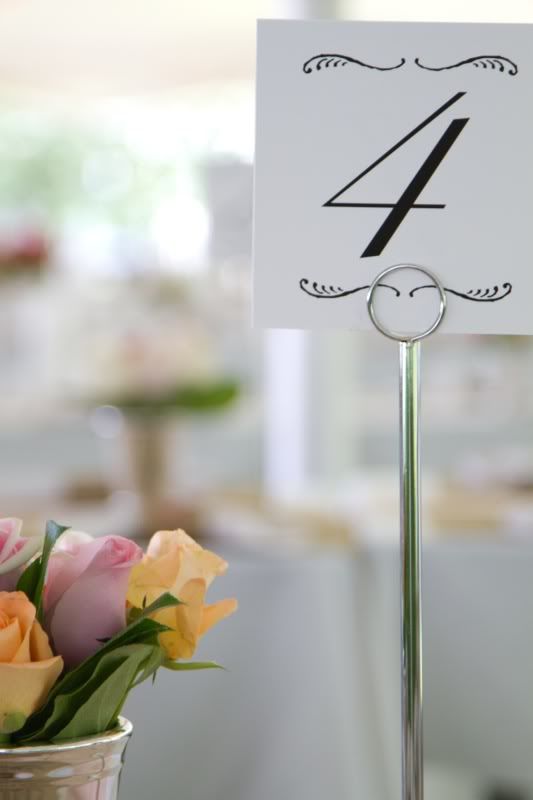 Screen-printed table numbers…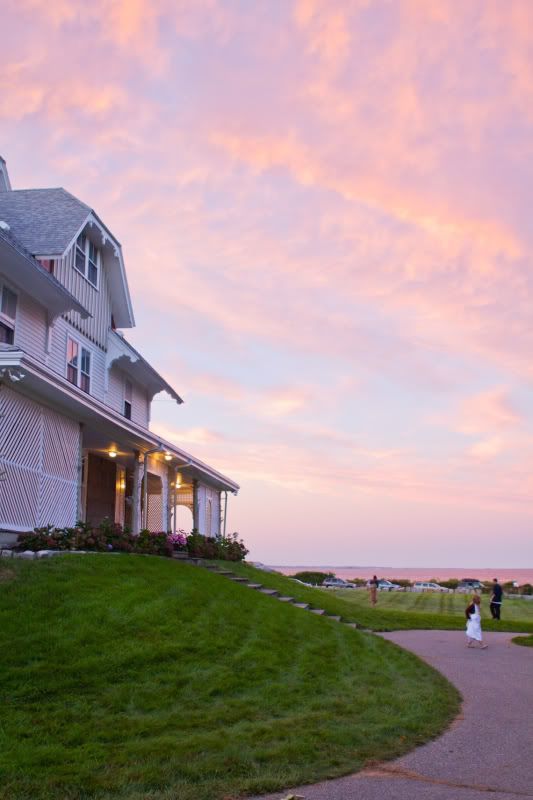 A gorgeous sunset to kick off the dinner party…
The New England seaside wedding was featured in the July '12 issue of BRIDES magazine—see more.